Truth Frequency | Mar 22, 2014 More Episodes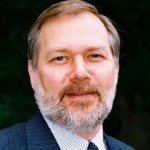 Tonight, we had a very controversial guest for a very controversial show. Dr. Scott Lively is the latest religious figure to be publicly scorned and widely hated for his supposed hatred against gays that supposedly spawned the recent anti-gay legislation in Uganda (also known as the "Kill the Gays" bill)…but is that completely true? You may be surprised at the answer.
website: defendthefamily.net, scottlively.net
Attention: We are currently upgrading our systems. If you are unable to log in, please bare with us until this message no longer appears on the website. Thank you for your love, support and patience. We should have everything back online shortly.
Download Now
Download
Filed Under: Chris & Sheree Geo - Truth Frequency